The Year of the Horse Sale is a sale involving items that are recolors and stocked in the La Victoire, they can be purchasable using Gaia Cash.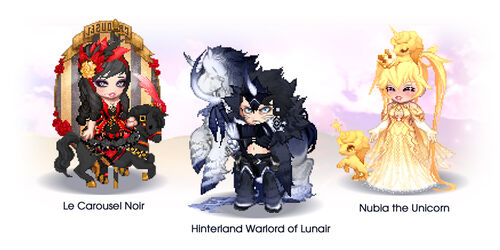 Listing Hinterland Warlord of Lunair - Price: 599 Cash
Listing Le Carousel Noir - Price: 299 Cash
Listing Nubia the Unicorn - Price: 499 Cash
Announcement

January 31, 2014
Announcements
Edit
 -
Ad blocker interference detected!
Wikia is a free-to-use site that makes money from advertising. We have a modified experience for viewers using ad blockers

Wikia is not accessible if you've made further modifications. Remove the custom ad blocker rule(s) and the page will load as expected.