Summer Springs is Facebook game developed by Gaia Interactive, Inc.. It's presence on Gaia was January 12, 2012, it was announced site wide May 2nd.
Announcement
Edit
May 02 Welcome to Summer Springs! [1]
Gaia has teamed up with the talented folks at Fever Studio to bring a fantastic new game to the Facebook world. Summer Springs lets you create a gorgeous village, harvest crops and turn them into profitable products-- all while keeping your villagers happy and maybe even untangling a love triangle or two.
For a limited time, we're giving Gaia members an EXCLUSIVE in-game villager for trying Summer Springs: Diedrich, one of Gaia's most familiar and beloved (or, uh, behated?) mascots! Simply click Diedrich below to place him in your town!
Click HERE to claim Diedrich now!
That's not all-- as a Gaia user, reach Level 10 in Summer Springs and you'll receive another EXCLUSIVE item starting on May 3, 2012-- a Sunflower background to bring some of that Summer Springs sunshine to your Gaia avatar!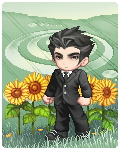 And to ice it off, each time you level up in the game is an opportunity to claim free Gaia Gold! Just click the [Redeem Gaia Gold] banner below the game each time you level! (You'll only be required to enter your password the first time).
Better get started building a beautiful town-- if you can create something truly special, you could win great prizes in our upcoming Gaians' Summer Springs Screenshot Contests! (TBA on the Summer Springs forums)

Want more information on updates, giveaways, and contests? Become a fan on FB at facebook.com/summerspringsfans or simply click on NEWS above the game!
Play Summer Springs
Free Welcome Balloons were given out upon announcement of the game to Gaia Online users.
A contest is held to see who has the best model town, winners won gold and a in-game item.
External link
Edit
Forum links
Edit
Ad blocker interference detected!
Wikia is a free-to-use site that makes money from advertising. We have a modified experience for viewers using ad blockers

Wikia is not accessible if you've made further modifications. Remove the custom ad blocker rule(s) and the page will load as expected.