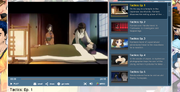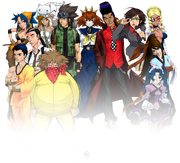 Added March 3, 2011 and announced 22nd. Gaia teamed up with Starz to provide anime shows for hardcore anime fans. It is located in the forums tab, under the "Other Community Areas" section.
March 22, 2011
The Castle of Cagliostro
Dead Leaves
Sword for Truth
Karas: The Prophecy
Karas: The Revalation
Chrono Crusade: Episode 1
Stan Lee Presents: Mosaic
Tactics, Season 1
April 05, 2011
Tokko: Season 1
Virus: Volumes 1-3
External link
Edit
Ad blocker interference detected!
Wikia is a free-to-use site that makes money from advertising. We have a modified experience for viewers using ad blockers

Wikia is not accessible if you've made further modifications. Remove the custom ad blocker rule(s) and the page will load as expected.