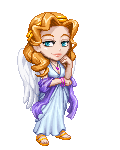 The Peyo's Father's Day Event began on June 17, 2010.
It appeared as a Sticky thread in the GCD and the post was by Ruby, the mother of Peyo. This event marks the third time that Peyo's father is mentioned but no name or image is of him is seen. The first was found in the images of the Animal Quackers CI; Ruby was hesitant to take Peyo to the Zoo, but eventually they both go and end up finding a tree with a heart carving on it. The second mention was in the Love Charm CI, when Gaians met with Peyo's uncle, Winston, and asking the question "Are you Peyo's father?" would lead to a positive of negative reply.
The event ended on June 21st with a mini comic. Ruby holds a package that is apparently from Peyo's father, inside the box is a baby duck, and due to the name tag being smudge, Peyo mistook his own name for the ducklings name, resulting in "Piyo".
Announcements
Edit
June 17 Help Peyo out on Father's Day [1]
Hi, everyone. Father's Day is coming up soon, and it's kind of a tough time for my little boy, Peyo-- he gets sad this time of year because he never had a chance to know his dad. I sure wish I had something reassuring to tell him, but I just don't know what to say.

But I did make him one promise: if he made a Father's Day card for his dad, I told him I'd pass it around and try to get it out there in the world... maybe that long-lost father of his will see it, wherever he is.
Maybe you could do me a tiny favor? From now until Father's day, could you maybe put Peyo's card in your signature, so people will see it when they post? It would make a world of difference to little Peyo... he'd be so happy to know that somewhere out there, his father might see it.
I mean, who knows... the more people who see it, the better the odds are, I guess.

Here's the card he made:

Thanks! I really appreciate your help.
---
Ruby: Announcement 2
Edit
June 21 Peyo's Father's Day: Peyo Receives a Mysterious Gift! [2]
Hi again, everyone. It's been a crazy couple of days, and Peyo and I have both been delighted by the outpouring of support from Gaians all over the world. In fact, over twenty-five thousand of you put the card in your signatures! Thank you so much!
There's been an exciting development which has lifted Peyo's spirits so very high: a mysterious gift has arrived. Take a look!
Thanks again, Gaians! For the first time in ages, this has been a happy Father's Day for my little guy.
---
Peyo: Announcement
Edit
THANKS EVERYONE! Now I have a new best friend and he's the bestest best friend ever! QUACK!
Ad blocker interference detected!
Wikia is a free-to-use site that makes money from advertising. We have a modified experience for viewers using ad blockers

Wikia is not accessible if you've made further modifications. Remove the custom ad blocker rule(s) and the page will load as expected.