The first Item Design Contest was announced September 14 2007, and Gaians had two weeks to design any item of their choice. Gaia staff would choose a group of finalists and then the Gaian public would have the chance to vote for their favourite, the one with the most votes winning and being made into a real item, and the designer winning 500,000 Gold.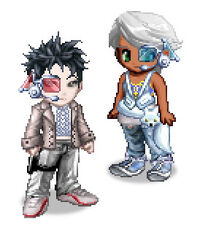 The winner was announced November 6 2007:
Liam announced the start of the contest. At the time, he was locked up in the Von Helson dungeon, and after being quizzed about it in an Ask the Admin thread, Lanzer said the announcement was prerecorded.
External Links
Edit
Ad blocker interference detected!
Wikia is a free-to-use site that makes money from advertising. We have a modified experience for viewers using ad blockers

Wikia is not accessible if you've made further modifications. Remove the custom ad blocker rule(s) and the page will load as expected.