This is a Chance Item container.
Ivan's Surplus
Description: Ivan has spent several sleepless nights filling cardboard boxes with common items from past CIs. You can open the box to find one of the components to craft a classic CI yourself!
*Only available until 9/5
Price: 99 Cash
Store: La Victoire
Gender: Any
Date first appeared on Gaia: August 31, 2011
Actions: Marketplace Item Information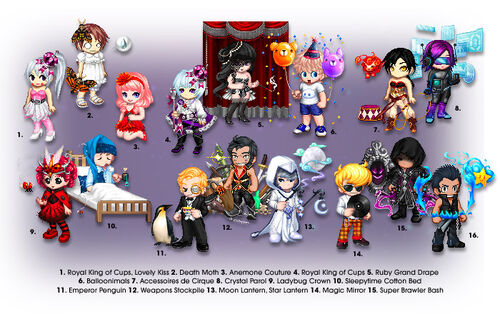 How it's played
Edit
When a player purchases a Ivan's Surplus, they can open the container to receive an item.
Items from Ivan's Surplus
Edit
Common items from previous Chance Items.
The Ivan's Surplus was initially unstocked in September 5, 2011. It was later restocked on September 19, 2013, as a permanent way of obtaining Alchemy components.
Announcements
Edit
 -
 -