Heralds of Chaos was PVP game developed by Gaia Interactive, Inc.. It was announced site wide October 5, 2012.
After Gaiaonline.com involuntarily terminating the development team, development of Heralds of Chaos has ceased.
As of September 17, 2013, the game is no longer on Gaia Online. However, it can still be played over Facebook.
Announcement
Edit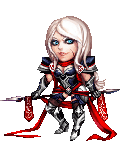 Oct 5 New Game on Gaia - Heralds of Chaos! [1]
Gaians, welcome to the world of Heralds of Chaos! Choose your side, fight for control of strange lands, cast powerful spells, and battle vicious enemies to take dominion over a world descending into oblivion.
If you've played collectible card games, Heralds of Chaos gameplay will ring familiar—build an army, summon units, perform attacks, and cast spells from hundreds of cards available. Customize your deck, command your army on an ever-changing world map, and use strategic thinking to outwit and defeat your opponents.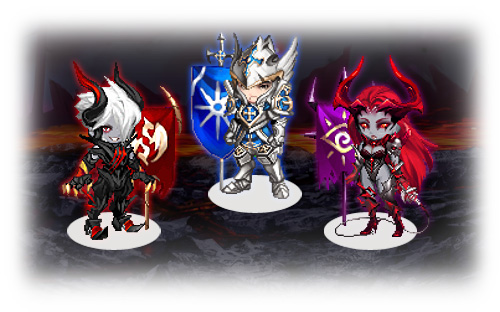 Heralds of Chaos is currently in a special open beta available only to Gaians. Not only will you receive a special item in your Gaia inventory for completing your first game, you'll earn Gold each time you play, and you'll be among the first to check out the game before it launches elsewhere and on other platforms. Watch the official trailer, then suit up and conquer your opponents! The Heralds of Chaos forum is a great place to get started. See you in-game!
Heralds of Chaos!

(A couple of notes: First, we strongly recommend playing Heralds of Chaos using the Firefox web browser for the time being. No worries Chrome Gnomes, Ras-Safarians, and others, we're working on optimizing the game for other browsers, too! Second, this is a "metered release," meaning we'll be watching for any performance or stability issues as Gaians sign up and begin playing. If it looks like the game's performance is beginning to be affected by the increasing activity, we may temporarily close the game to new players. If you aren't able to get in right away, don't fret! We'll put you on a list and send you a PM when the game's ready for you. )
Three manga were released to give background of the three factions: Avalon, Flameborn, and Hellspawn.
External links
Edit
Announcement Like Heralds of Chaos on Facebook and receive a free item! - Posted: Mon Feb 25, 2013 5:16 pm Announced: Fri Mar 08, 2013 3:31 pm
Ad blocker interference detected!
Wikia is a free-to-use site that makes money from advertising. We have a modified experience for viewers using ad blockers

Wikia is not accessible if you've made further modifications. Remove the custom ad blocker rule(s) and the page will load as expected.