The first Gaia Film Festival was announced June 14 2007, and Gaians had just over two weeks to make a film to be broadcast later in the Gaia Cinemas. Gaians could choose to make a masterpiece of cinematic expression or flaunt their lack of talent by choosing to enter their movie in one of two categories: My Movie is Awesome! or My Movie Sucks. Gaia staff would choose the winners for each category and make them available for public viewing.
At first, only citizens of the USA were eligible to enter, but it was announced June 20 that it was now possible for anyone to enter.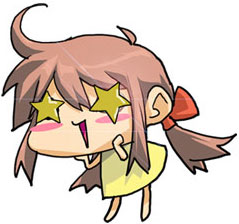 Winners were announced July 20.
Awesome Films
Edit
The Awesome Films:
Best Action Film:
Gaia - Gaian Agents in Action
By WaTErMELonxFAirY, xLeanaleex and xlavix
Best Special Effects:
Ninja Boy's Special Gaia Techniques
By Master Hikogaratashi and Angel _of_death_oblivion
Most Dramatic:
Gaia: Reach From The Stars
By DeMeNtIa K, Warrior_Goddess and Narxib
Most Accurate Reportage:
Lanzer's Basement
By Fukujinzuke
Best Horror Film:
The Shady Tree
By Kolobos_Rayne
Most Tragic:
A Gaia Film Entry
By Syphon81 and Jojup
Best Animation:
The Adventures of Kiki
By [-Luna-], Raine Arashi and Leafe_Angel
Most Profoundly Depressing:
My Friend KiKi
By [ Miss Kairi ]
Most Lifelike:
Gaia Alive
By Darzeth and cherry513
Special Achievement in Style:
Teh Internets
By Sanara Le
Special Achievement in Artistry:
The Dreamer
By Unreasonable Sin
Awful Films
Edit
Worst Acting:
Gaia Commercial
By janiel medina
Grand Prize Winner for Awfulness:
The bestest gaia film ever!
By Iced_Doughnut
Worst War Film:
Gaiaonline UNDER ATTACK
By DustyShelf, jackfrankie, [~Huitzilopochtli~], sakaira24519, parke and spinatina
Worst Salesmanship:
Fan made Gaia MC ad
By Mattsurai and 7hells
Worst Horror Film:
A Zombie walks into the Chatterbox
By Siriah
Special Achievement in Cross-Dressing:
Gaia Beauty Pageant
By Cats_Eye_Moon854ever and GoreGore84
Worst Original Soundtrack:
The Ron Bruise Gaia Rap
By Emperor Pilaf
Worst Music Video:
I Got A Lovely Bunch Of Gaian Coconuts
By Inu-Ru, A N T I . f r e e z e, RiRiHolic_Fairie, Silver Ookami Kyu Ultrim
Worst Soap Opera:
ROFLOMGBBQ! Gaia
By Ebizz, Mitsukohime Aero Luna
The Gaia Documentary
Edit
The Gaia Documentary was also released along with the winners.
This short documentary gives you a look inside Gaia Online, from its humble beginnings as a crazy late-night conversation to its present position as the greatest hangout on the web. Check out interviews with Gaia's founders and employees, conversations with devoted Gaia fans and action-packed scenes of painful skateboard injury.
The trailer to the MMVII trilogy was released as well.
External Links
Edit
Ad blocker interference detected!
Wikia is a free-to-use site that makes money from advertising. We have a modified experience for viewers using ad blockers

Wikia is not accessible if you've made further modifications. Remove the custom ad blocker rule(s) and the page will load as expected.