EIR:2k12-Aug-24: All-Star Cheer
Talk

0
2,210pages on
this wiki
Evolving Item Report: All-Star Cheer! Posted: Thu Aug 23, 2012 5:49 pm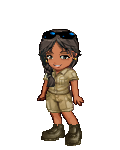 The Report
Edit
Good afternoon, EI fans! It's a big week around here as we wave goodbye to an REI that's become a huge favorite around the lab-- All-Star Cheer! Sure, it's the last stage of evolution, but we definitely won't be forgetting about this cheer squad anytime soon.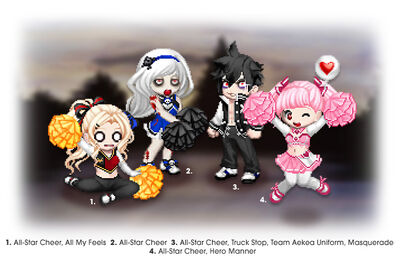 All-Star Cheer - A cloud of darkness loomed in the sky, growing larger and blacker with each passing moment. Only when it hovered directly above the town did it show its true nature: a wave of hungry vampires heading directly towards the city center. The citizens ran in panic as the scowling immortals swooped down for their meal.
Thankfully, this was nothing the All-star Cheer Squad couldn't handle! The girls ran to the nearest graveyard, stood atop the highest hill, and began what would be perhaps their greatest performance of the century.
"Hey hey, we know you're dead, but these vampires want our heads!
So we command you to do a task, come on up and kick some ass!"
The ground rumbled and cracked below their feet, and the rolling tremors spread outward in every direction. Up from the widening cracks rose a legion of zombies-- an all-out war between the vampires and zombies had begun! "Another crisis averted!" the girls cheered, but, uh... don't they both eat people?
Ah, what hath science wrought?