The Adventure Time in Gaia style is related to the Adventure Time sponsorship set released on March 20, 2012. from the La Victoire. However, the items are available for purchase from other users via trades or the marketplace.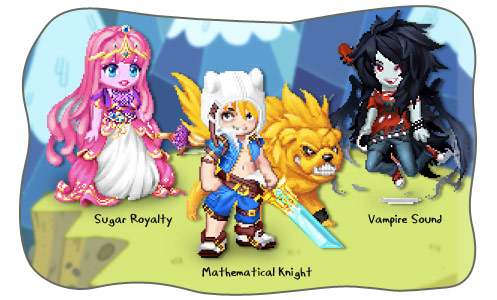 Listing Sugar Royalty - That's jealously, hon! (749 Cash)
Listing Vampire Sound - I'm not mean. I'm 1,000 years old and I just lost track of my moral code! (749 Cash)
Ad blocker interference detected!
Wikia is a free-to-use site that makes money from advertising. We have a modified experience for viewers using ad blockers

Wikia is not accessible if you've made further modifications. Remove the custom ad blocker rule(s) and the page will load as expected.